Sveiki,
kaip ir rašo pagrindinis Dota 2 blogas, pagaliau sulaukėme skandalingiausio herojaus – Techies! Jei dėl kažkokių priežasčių dar nieko nežinote apie šį herojų, siūlau pažiūrėti žemiau esantį pristatomąjį video. Techies, taip pat, gavo savo Treasure Chest ir Arcana. Juos galite peržiūrėti Dota 2 cosmetic items parduotuvėje.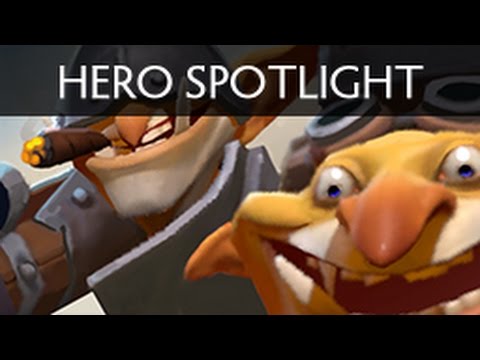 Kiti atnaujinimai:
ARDM – naujas žaidimo rėžimas, kai komandos žaidžia iki 40 nužudymų. Po kiekvienos mirties jūs prisikeliate, kaip naujas herojus.
Žaidėjo profilyje dabar rodoma trofėjų galerija (jie gaunami už įvairias Dota 2 atliktas užduotis).
All-Hero Challenge – ar sugebėsite laimėti už kiekvieną herojų? Dota 2 dabar padės sekti jūsų progresą ir lyginti jį su kitais žaidėjais.
Galiausiai, išleisti visi likę Compendium naudotojų prizai (t.y. papildoma muzika, kill banner, techies taunt ir t.t.).
Pakeitimų sąrašas:
GENERAL
Removed waiting for spectators in private lobbies
COMMUNITY
Increased low-priority ban rate for players who receive high numbers of reports
USER INTERFACE
Added many new loading screen tips
Fixed and adjusted several tooltips and ability descriptions
Alt-clicking on an item in an enemy hero's inventory now informs your teammates that the enemy has that item
Alt-clicking on the buyback button or your gold will notify your team of your current buyback status
Items may now be dropped from the stash while dead
Fixed replay highlight reel transition graphic getting stuck on sometimes
Fixed a bug in the Coach UI where the help text sometimes overlapped the student checkboxes, rendering them unusable
ITEMS
Players can no longer drop or take other players' unsharable items on the courier
Players can no longer store other players' unsharable items in their stash
Items on heroes controlled by players who have disconnected, but not yet abandoned, can no longer be dropped from their inventories
Fixed a case where picking up an item owned by another player triggered an item combine, using items from the owning player's stash. If the item was owned by an enemy player, this would combine and steal the whole item.
1V1 MODE
Side towers are now always Invulnerable
BOTS
Added new Bot AI for Riki
Added new Bot AI for Pudge
Added new Bot AI for Axe
Bots in solo bot matches will wear your equipped cosmetics
WORKSHOP
Increased the size of the importer preview
Added particle system attachment point editing as part of the submission process for certain wearable items (like Drow Ranger's bow)
Fixed a bug where sub model pages weren't being flipped back to the first page when opening a model that only needed the first page
Fixed the attachment list not being initialized properly, which was leading to the default selection being blank
Fixed a bug where lighting in the preview would darken after the portrait editor was opened
Updated text to make it clearer that model budgets are in triangles, not polygons
COMPENDIUM TOOLS
Several new features for Third Party compendiums. Documentation at https://developer.valvesoftware.com/wiki/Dota2_Compendium_Scriptfiles
Fixed test_local_compendium not precaching images the way the download path did, which resulted in subtle differences in some cases.
Fixed compendium video elements not working if they weren't using the legacy element path.
Šaltinis: dota2.com