Sveiki,
pasirodė Dota 2 Workshop Tools Alpha versija. Daugeliui ši žinia gali pasirodyti, kaip visai nesvarbi, tačiau leiskite man paaiškinti, kodėl taip nėra. Orginali Dota buvo kito žaidimo modifikacija,  taigi nenuostabu, kad pačioje Dota 2 bus galima kurti unikalias modifikacijas. Visiems kuriems pabodo įprasta "doto", galės išbandyti begale unikalių modų (kurių dėl įrankių universalumu jau dabar yra apie šimtą).
Modifikacijos lengvai instaliuojamas Workshop pagalba, o įrankius išbandyti galite įšokę į Steam Beta atnaujinimą.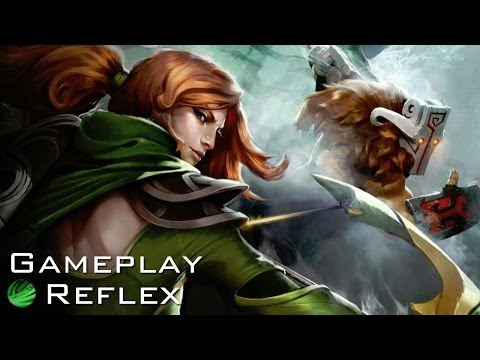 Pagrindinės įrankių savybės:
Completely New Tools – The new suite of tools support creating and importing content for custom games. This set of tools requires a 64-bit version of Windows, Direct3D 11 compatible GPU, and opting into the Steam Client Beta.
Steam Workshop Submissions – This early version includes the ability to upload and distribute custom game modes through the Workshop. This new automated process allows players to subscribe to an author's custom game mode to automatically keep current as updates are released by the author.
Testing Custom Game Modes – This alpha release is focused on getting the tools to developers first. Currently playing custom games requires a 64-bit version of Windows and a Direct3D 11 compatible GPU. In upcoming future releases we will extend support to more systems (including 32-bit and Direct3D 9) and make it easier for players to download, find matches for, and play user created game modes.
Šaltinis: dota2.com